Driving Training - Lessons and refresher courses - Hutt area ONLY
Our years of professional experience allows us to develop driving lessons that make an easy enjoyable learning experience.

We offer:
* Modern dual-controlled cars..........
* Qualified driving instructors ......... . * All vehicles have comprehensive insurance
* Door-to-door service ..................... * Professional , friendly, & patient trainers
* Specialist on-road training includes coaching in Road Code theory

We have high confidence in our training skills and have recently established that we have the highest student pass rate
in the Hutt Valley.

Therefore, on completion of our training we would expect that "students" would achieve easily their restricted and full licence.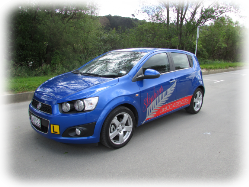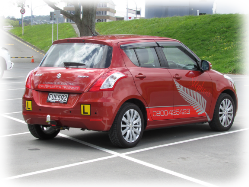 Our driver training covers these areas

Learner drivers

You will need to learn The official New Zealand road code and pass the theory test first. We'll teach you the driving skills to ensure you have got the practical and theory knowledge and confidence to easily pass the practical test.


Older drivers

To renew your driver's licence, at age 75, 80 and every 2 years after, you'll need a medical certificate.
We recommend you brush up on your driving skills to ensure your ability is in line with the requirements of modern traffic conditions and new roading/ roundabouts etc.


Drivers with overseas licenses

You may need to undergo a practical test when applying for a full New Zealand driver's licence as we have many local rules and driving conditions and we will ensure you have the ability and local knowledge to gain the New Zealand license.


Refresher driver training

A half hour driving assessment will give us an indication of your driving ability. This won't be a test - but it's the way we evaluate to see how we can help, target those areas that require attention and make a plan from there.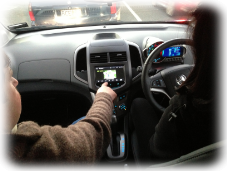 Dual controls - Manual gearbox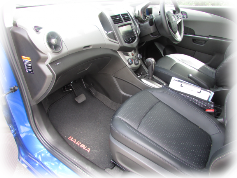 Dual controls - Automatic Gearbox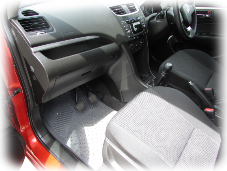 Dual pedal controls for instructor
Driving Lesson Fees in our cars $70 per hour inc GST

For enquiries please call 0800 425 423 or click here for more information

PLEASE NOTE THAT WE ARE BASED IN LOWER HUTT, WELLINGTON
Car licence training is only available on weekdays